Sept. 7, 2016
AMELIA BUECHE.   

Have you ever wanted to ask people their path to success in triathlon? What initially motivated them to try this type of endurance exercise? Do they have any tips or secrets? Is it hours of long training? How do they train effectively and keep disciplined through a training plan?

Inquiring minds at Rogue Valley Race Group decided to interview some racers and feature them here, to provide our racers–from newbies to the very experienced–some inspiration and insight into the mind of a triathlete.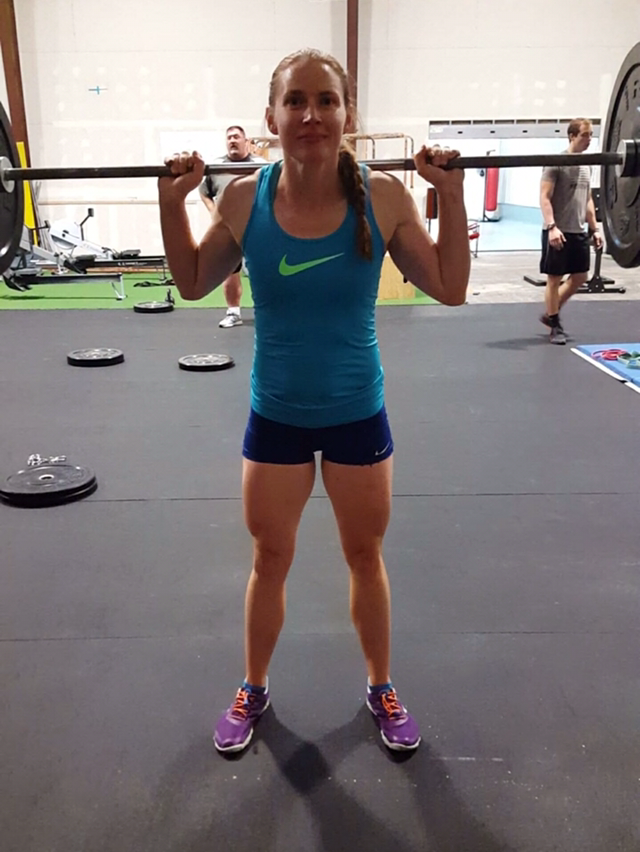 Meet Amelia Bueche, an triathlete, avid CrossFitter at Arete CrossFit , mother of three, and also has time to be an osteopathic physician. :). I met her at our weekly track workout meet-up, (You're all invited.)  When I saw her rocking Pool2Path, I thought "I've got to ask her how she gets so much power" (and how she manages to balance work, family and her workouts.)
Q: Did you start with one sport (such as running) and then get curious about triathlons? 
A: I was a runner in high school, considered running in college but was looking for a different challenge after 8 seasons (track and cross-country). Rowing was a club sport at my university and was a great fit for me – endurance, strength, speed with individual tests and team aspects. I was also able to row during my study abroad year in England during undergrad, during which time I continued to run and cycled more for transportation, leading me to an interest in triathlon and I completed two the summer after graduation. I loved the challenge and took the year off between undergrad and medical school to race triathlon full time, but unfortunately suffered an ACL injury early in the year, shifting my focus back to full-time student and part-time athlete.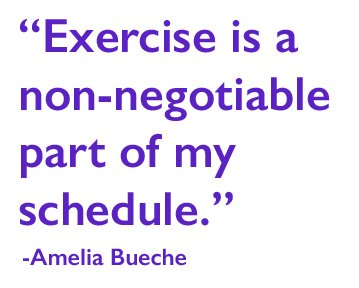 Q:  When did you start incorporating CrossFit? How has it benefitted your other events? Are you much more powerful now in the three parts of triathlon?
A: After the birth of my second child and graduation from residency, I needed a more efficient training program, as the time involved in traditional endurance sport preparation is quite extensive. A friend mentioned CrossFIt and I investigated the mainsite as well as CrossFit Endurance online and began to teach myself the movements by watching videos and reading. We belonged to a large health club in Michigan, where we lived at the time, and I would implement the workouts on my own there,  including the weight training, gymnastics and metabolic conditioning of CrossFit and the interval/tempo/time trial of CrossFit Endurance.
I was pleased to find that in a much shorter period of time, often in and out of the gym in an hour or less, I was improving my times in all events and experienced much less frequent injury.
Q: Had you done strength training before? Why did you choose Arete CrossFit?
I have been a "gym rat" for as long as I can remember – completing the Nautilus Circuit at my hometown YMCA starting in middle school. During crew in college, we spent the winter season in the weight room, increasing my confidence with free weight training, which I continued at the health club in my adult life.
On moving to Ashland, my husband and I decided to explore training in a CrossFit box and were pleased to find that Arete CrossFit was only two blocks from the house we found!
Q: How do you juggle being a mother of 3 young children, being a doctor, and finding the time to train hard, too?
A: Racing and training have been part of my life since I was young and are the primary means of stress release for me.  From long bike rides to decompress during medical school to gym workouts in residency to late night swim sessions as an attending physician, exercise has been a non-negotiable part of my schedule. My husband is very supportive, providing time and space for me to be in the gym or out on the roads and is also a great training partner. Our children have grown up observing my dedication to exercise and have naturally incorporated a wide-variety of physical activity into their own daily routine.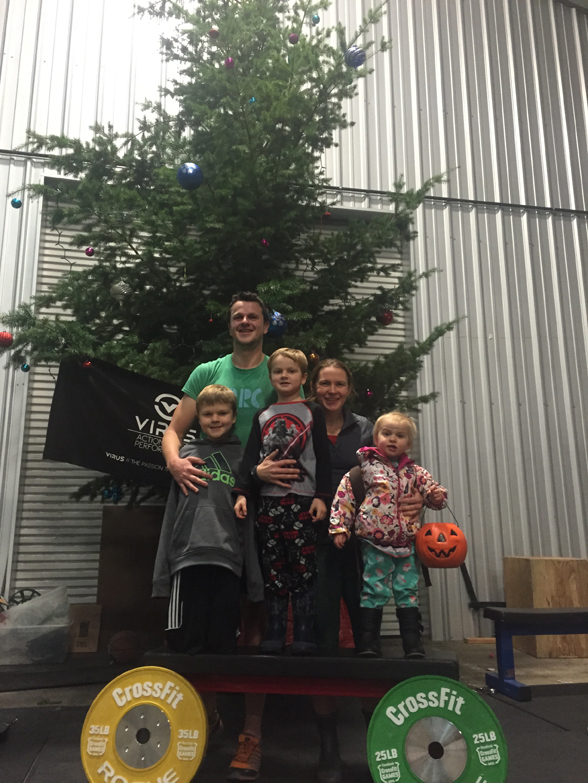 Q: Tell us about a couple of notable or highlight events for you, such as a first triathlon, or the difference you noticed  before training with CrossFit and after. 
A: My first triathlon was Great Lakes Tri/Du Championship in Middleville, Michigan in July 2002. The swim was awful in murky water, the bike tough on a heavy hybrid bicycle with redemption on the run, which was relatively long compared to the distance of the first two disciplines. There were moments of doubt and frustration, but the satisfaction of the finish and possibility for improvement were so much greater, I knew I had to "tri" again.
Even after 8 years of training and racing triathlon, since initiating CrossFit workouts in 2010, I have felt much more confident in my ability to survive and thrive in a race, knowing the wide variety of challenging workouts that I have conquered in the gym and that strength will carry me through.
Q: Do you have any tips or advice for those who want to get in shape, but might feel too busy or are fearful of weight training?
A: I would encourage anyone eager to change and improve to consider that short bursts of high intensity exercise can create tremendous gains. While this can certainly happen outside the walls of a gym, without a trainer or fellow athletes completing the task (if one is willing to put in the time learning technique, researching workouts and committing time in a daily schedule), CrossFit provides the convenience of coaching, community, programming and frequent, regularly scheduled workouts to optimize the likelihood of success. The fear and intimidation of weight training are virtually eliminated by the guidance of a trained coach and support of a community of athletes of a wide variety of skill level.
Q: How long have you been going to Arete CrossFit? How much have you improved from your baseline to now?
A: Having moved to Ashland 8/24/2015, I just had my one year anniversary with Arete. I have made vast improvements on all the benchmark workouts, most notably in volume of pull-ups, max weight of power and Olympic lifts and improvement in skills such as double-unders and hand stand push-ups.
Q:  Do you have to also do a lot of long runs, bike rides and swim workouts to feel ready for these events, or does the Arete CrossFit workout prepare you on its own?
A: Because of the community at Arete and convenience of both schedule (I love the 6:00 am class!) and location, the bulk of my training has taken place in the gym. I did race with Ashland Rowing Club in the fall, which was a fun return to college roots and have worked out at the track with a group, but my swimming and biking have been more sporadic. The Pool2Path series in July was a great way to train and race and I actually just completed my first triathlon in more than a year in Omaha in August, which was bit slower than previous years, but I was able to finish in the top 50% in my Age Group at the National Championships Race on primarily CrossFit training.
Q: What are the biggest benefits for your life in doing this sort of training? Is it the thrill of killing it at a race? Does it make you feel happier and more able to tackle all the aspects of your life?
A: I love the diversity of training and programming of CrossFit, the competition and the community. Since joining Arete, along with tremendous gains in strength, I have developed comfort with the majority of movements, feeling confident enough to drop in to other "boxes" when I am traveling and have been so encouraged by the world wide welcome from the CrossFit community. Speaking the common language of CrossFit, with a shared dedication to health through fitness has opened up an entirely new way to engage with people and places.
Q: Is there anything else you'd like to add that might inspire others?
I would encourage anyone looking for an improvement in their health to consider CrossFit – no skill is required to start, only a willingness to work hard and keep showing up. CrossFit can make even the least competitive and active among us into an athlete, enhance capacity for primary sport of the already athletic, and create opportunity for new adventures for all.
---
Thanks so much,  Amelia Bueche, for sharing your thoughts. You are an inspiration.
Interviewed by Cynthia Moscaritolo, Rogue Valley Race Group