Rogue Valley Race Group presents:

Southern Oregon's

 

Lake of the Woods Tri-Sport Weekend,

 

September 19th & 20th, 2020
.
UPDATE 9/12:  Our thoughts and prayers are going out to all impacted by the fires. We are hoping that healing can begin for those who experienced loss, some great loss, and we as neighbors in the community will do whatever we can to help in that process.  Next weekend 9/19 & 9/20 we have our permits to have the annual Lake of the Woods Tri Sport Weekend. My hope is that if we can have this race, that it is a short and healthy distraction from all the smoke and unhealthy things that leave us with heavy hearts. The smoke needs to significantly improve for us to have this race.  I will take photos early to mid week to post for those of you interested in what Lake of the Woods is looking like. Please look for updates on this Facebook page.
Be safe and do what you can to support those in need.
—————————————————————————————————-
In Winema Fremont National Forest at the 100 year old Lake of the Woods Resort, spend the weekend with us!  We have Road Bike Triathlons (Long and Short Course), Duathlons, Aquabike, Stand Up Paddleboard races (Tri/Du/Relay/Solo), Mountain 1/2 Marathon, Mountain Marathon Ultra Run, CAMPING for all the family with live music, events, and the BEST Kid's Triathlon anywhere!
NEW:
SUP category for all Triathlons!

Always wanted to do Triathlon but do not like to swim? Now you can! Grab your board,bike and shoes and come on out!
Aquabike Duathlon:

Like to swim and bike but not run? This is your race! Swim and bike the same courses as the Triathlons.
SUP Demo Day on Saturday!
This Demo is brought to Lake of the Woods Tri Sport Weekend by Sawyer Paddles and Oars and Liquid Blue SUP.  Come out and try SUP for yourself. Demo happening all day Saturday.
Click to register

Welcome to one of the most beautiful places to race in the Pacific Northwest! The center piece for this epic weekend of racing is Lake of the Woods. Lake of the Woods is nestled 4900′ up in the Southern Cascade Crest. The natural spring fed lake is surrounded by old growth Douglas Fir, Lodgepole and Ponderosa Pines. In the background there is the 9500′ Mount McLoughlin and the 7300′ Brown Mountain, both volcanoes.  We utilize some of the best roads and trails to give a unique, beautiful and challenging experience.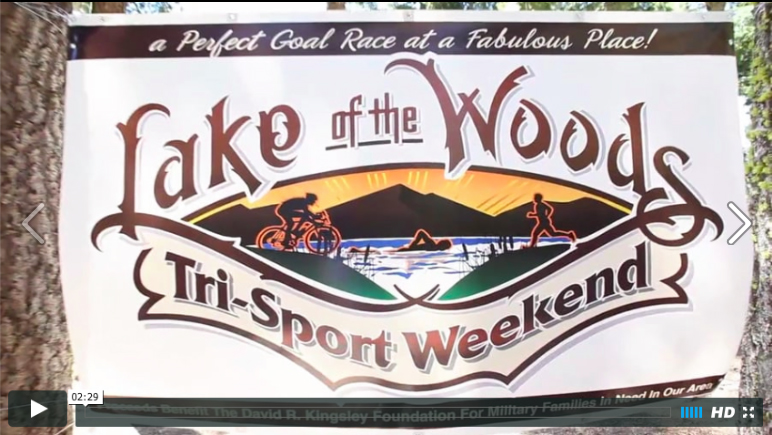 Watch our awesome video from Lake of the Woods Tri-Sport Weekend! Created by John Inman of BioSkin.
Check out this video from a previous event.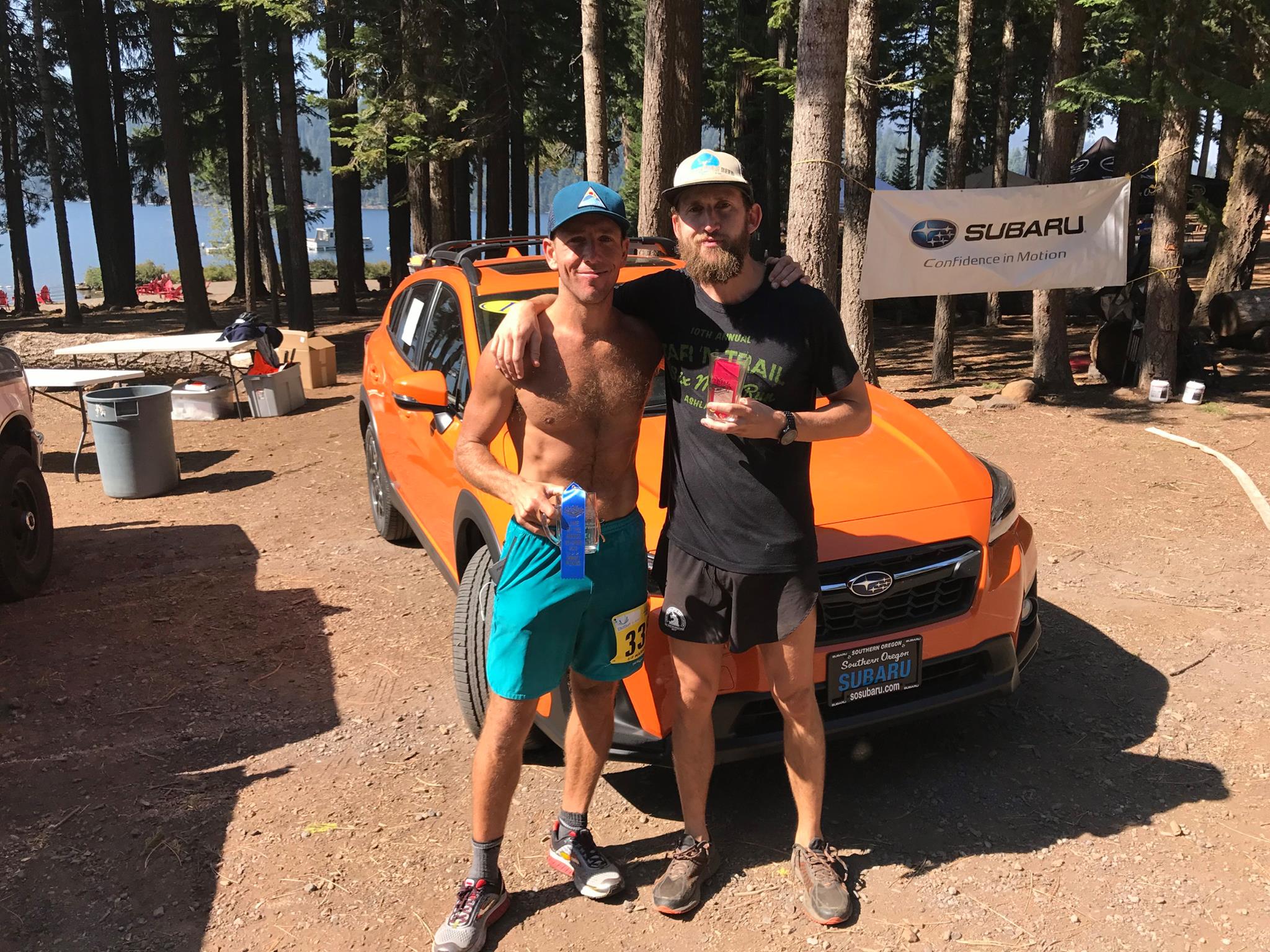 THE RACES:
Saturday:

Sunday:

1.5K or 3K Open Water Swims:
Sprint Triathlon/Duathlon:
(750M or 820yd swim or SUP,  15K ride, 5K run)
Long Course Triathlon/Duathlon:
(1.5K or 1640yd  swim or SUP, 31M ride, 10K run)
Kids Triathlon and Duathlon (lower age limit is 10 unless accompanied by parent)
(150yd swim or SUP, 4Mi bike, 1Mi run)
Cyclocross: 1 to .5 mile loop

Trail Marathon
1/2 Marathon
5K Poker Run
Click here to see a Schedule of the Day's Events:
Click here to see the Course Outlines:
There will be a packet pickup on Friday before the event. It will be near the Marina at 5pm in the evening.  If you register on Friday at packet pickup then there will be no late fee added.
Race packets will be available at the Lake of the Woods Marina starting at 7:30am the morning of the race. Registrations will be taken up until 30 minutes before race start. There will be an extra $10 late fee added to all day of race registrations.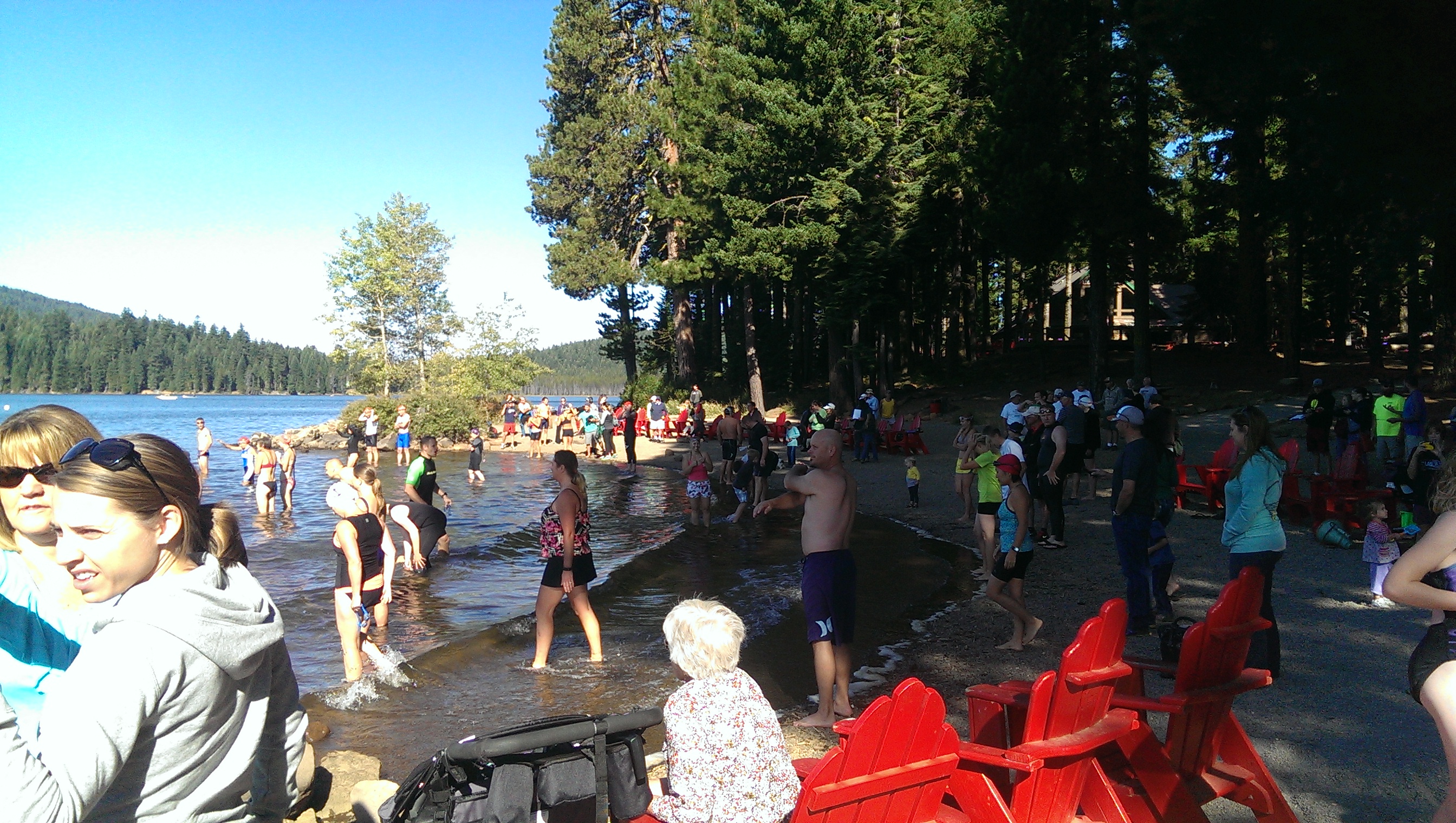 We invite you to stay all weekend.  Bring your friends and family and enjoy all that Lake of the Woods has to offer. There are numerous trails to explore and Volcanoes to climb. You can rent a boat or bring your own boat or SUP to enjoy some time out on the Lake. After the events on Saturday stay for a BBQ and a live band near the bonfire pit.
Family fun includes paddle and motor boat rentals. For a mountain bike experience or fun hiking there is the 9 mile non technical trail to Fish Lake. This trail offers some interpretive signs as well so you can learn about the geological history of the area's volcanoes.  Come to participate, to cheer on your favorite athlete or just enjoy the quintessential Oregon lake experience!
Cabins will be at the off-season rate, and there is camping at either Aspen or Sunset Campgrounds.  Please visit http://lakeofthewoodsresort.com to get more information.